Schuhe Ankle Boots Travelin Varde Ankle Boots cognac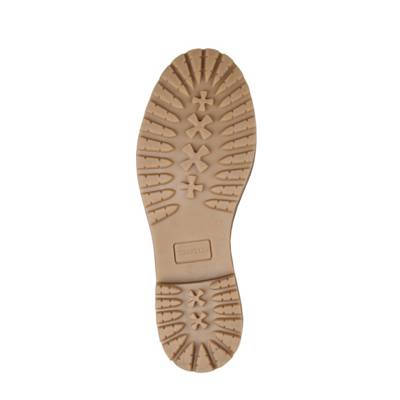 Schuhe Ankle Boots Travelin Varde Ankle Boots cognac
Travelin' Outdoor
Travelin' is known for high quality footwear, made from natural and durable materials. Designed in The Netherlands, produced in Europe and created especially for those who love to live outside.

Country
Our Country range combines fashion and functionality. High-quality leather boots with chunky soles that feel at home in the countryside, but would happily accompany you on a trip to town!

Varde Lady
These clean calf-high boots by Travelin' have a complete zipper that makes putting them on and taking them off easier. The leather boots are completely lined with wool and just like all Travelin' boots they have a removable insole. The rubber sole with rough profile ensures extra grip and stability. Comfortable boots with a tough look.

USP's
• 100% real leather
• Fully lined with wool
• Removable inlose
• Natural rubber profile sole
• YKK Zipper
• European production

Properties
- Outer material: Leather
- Lining: Isolating wool
- Insole: Removable foam with a wool top
- Outsole: Rubber
- Zipper: YKK
- Available sizes: 36 through 43

- herausnehmbare Innensohle aus Wolle
- Obermaterial aus strapazierfähigem Leder
- Schuhfutter aus bequemer Wolle
- herausnehmbare bequeme Innensohle aus Wolle
- Laufsohle aus strapazierfähigem Gummi

Material: Gummi
Verschluss: Reißverschluss
Absatzart: Blockabsatz
Schuhspitze: Rund
Absatzhöhe ca.: 3.5 cm

Obermaterial: Leder (Leder)
Futter: Textil (Wolle)
Decksohle: Textil (Gummi)
Laufsohle: Sonstiges Material (Gummi)


Diese trendigen Stiefel von Travelin ergänzen Ihre Garderobe. Das textile Futter besteht aus Wolle und passt sich angenem an den Fuß an. Der modische Blockabsatz ergänzt den Look.